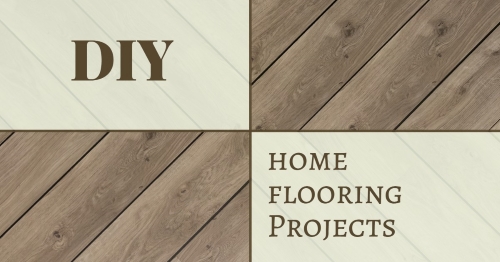 Home floor projects can easily transform an entire space. However, they can also be costly - some of the most expensive renovations without major construction. Taking the DIY approach is a great way to save money on flooring, but which types are the best?
Here is a quick list of floor options that are affordable and simple to install on your own:
Luxury vinyl plank flooring
Vinyl flooring is definitely one of the smartest ways to go if you're considering a DIY flooring makeover. While most vinyl flooring comes in tiles, there are also options for mimicking the rustic aesthetic of natural wood grain.
Vinyl planks give you all the same style value of real hardwood, but discounted cost - and shorter installation time.
DIY geometric wood flooring
There are ways you can use real hardwood flooring while still staying within your budget. One option is to use hardwood to create geometric patterns, similar to how you would arrange decorative tiles. This flooring project is ideal for small spaces without heavy foot traffic to save you money and maintenance effort.
DIY concrete floor
Durable, affordable and simple to install, concrete floors are ideal for an industrial-style space. However, you don't have to commit to the industrial design style completely to incorporate a concrete floor into your home.
Consider concrete as an option for a bathroom floor or kitchen floor. Concrete makes a great alternative to a tile floor, and requires far less maintenance.
Painted plywood floor
If you have an attic with a plywood subfloor, don't spend a fortune replacing it with another material. Instead, give the existing floor a few coats of primer and your favorite floor paint for an inexpensive and simple renovation.
Regardless of your budget, painted plywood is perfect for places where vinyl or hardwood installation is impossible due to uneven surfaces.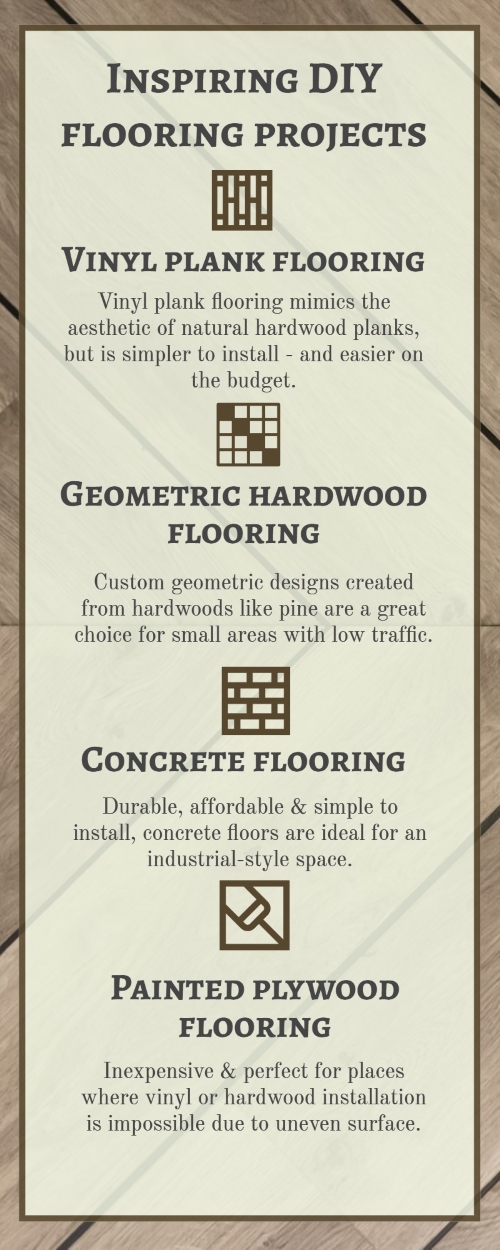 While it's crucial for your floors to withstand the pressures of daily life, there is a surprising amount of cheap flooring ideas that won't sacrifice quality or durability. Keep these four options in mind the next time you want to replace the flooring in your home, DIY-style.